Welcome! I'm Jenny, and I'm here to provide curated content on the ​well-being aspects of being an aspiring ​blogger or podcaster​. This way, you can get to the point (I call it Creation Peak) where you perform at your best so you can ​build your dream ​business.
(And, as an online entrepreneur myself, I know we need this ​type of ​support to reach our goals. I'm happy to provide this site and podcas​t ​as a solution!)​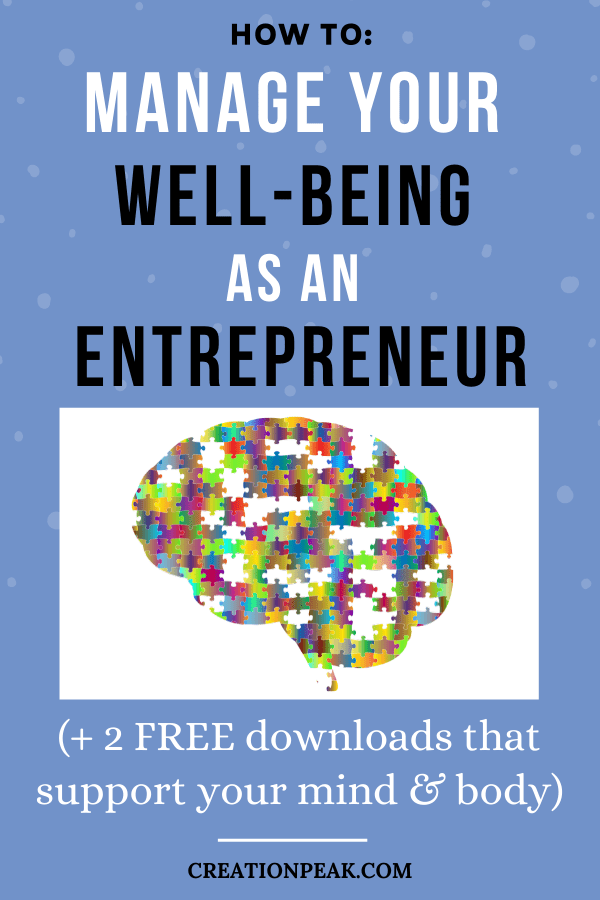 Self care encompasses many things. For instance, taking care of your body by eating healthy (or at least regularly), and finding time to exercise even if you have a busy schedule.
​Managing your mindset is another crucial element. As someone going after your goals, you're probably familiar with obstacles like these:
​lack of confidence
​​fear of failure
​maintaining focus
staying motivated
​(Just to name a few.)
​The following content series and downloadable resources are provided to help support you on your entrepreneurial journey. And, if you're not an entrepreneur, you'll get value too if you're someone who's determined to reach your goals and want support (and inspiration!) along the way. 🙂
Latest Articles
​​Here are ​some topics​ ​that support a healthy mind and body.
​Free Download​s: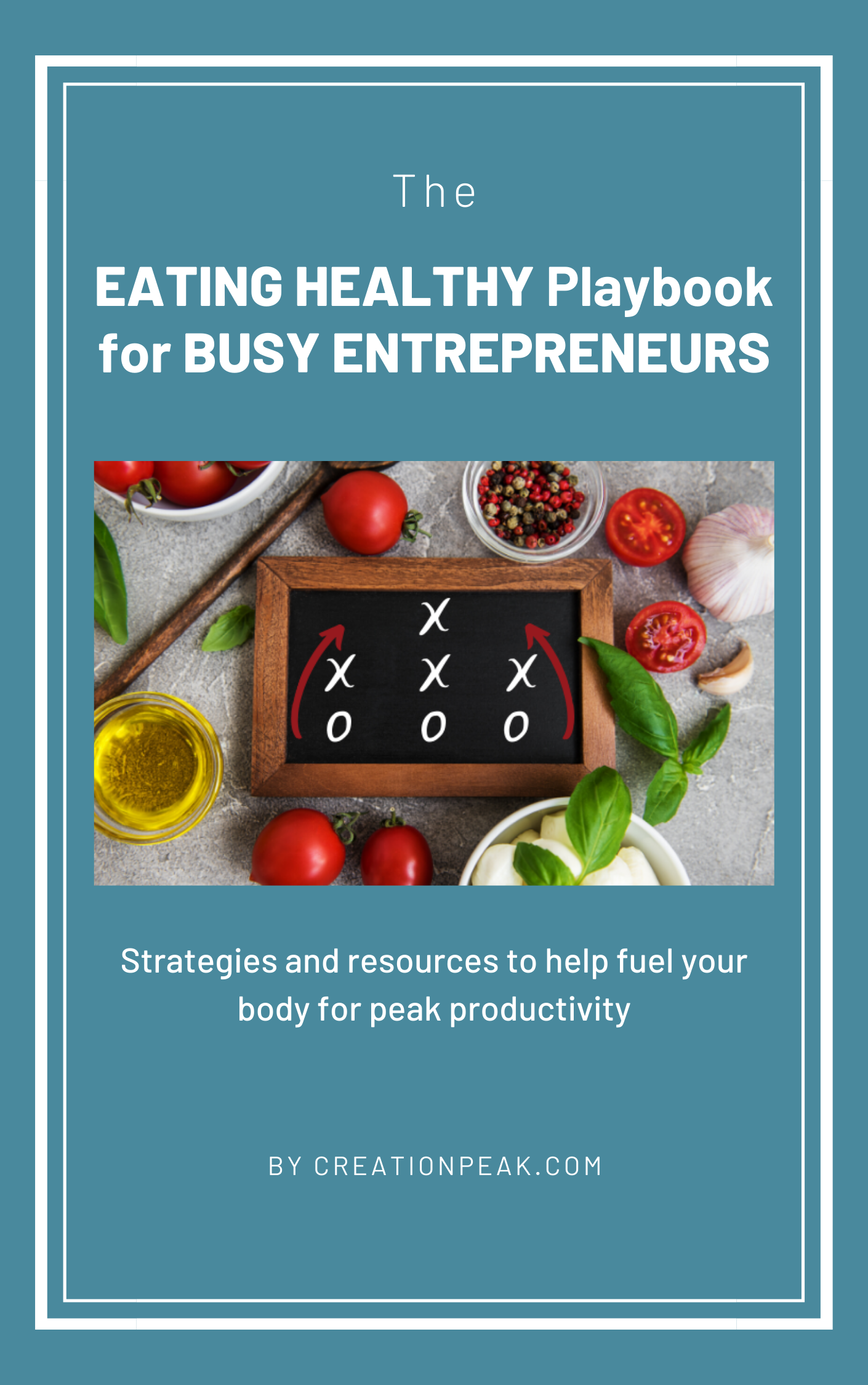 ​(FREE) The Eating Healthy Playbook for Busy ​Entrepreneurs
​Click here to visit the playbook page
​​Strategies and resources to help you fuel your body for peak productivity
​A 25-page playbook that includes my best strategies and resources for quick cooking, sourcing healthy foods, kitchen tools that optimize your time and eating on the go.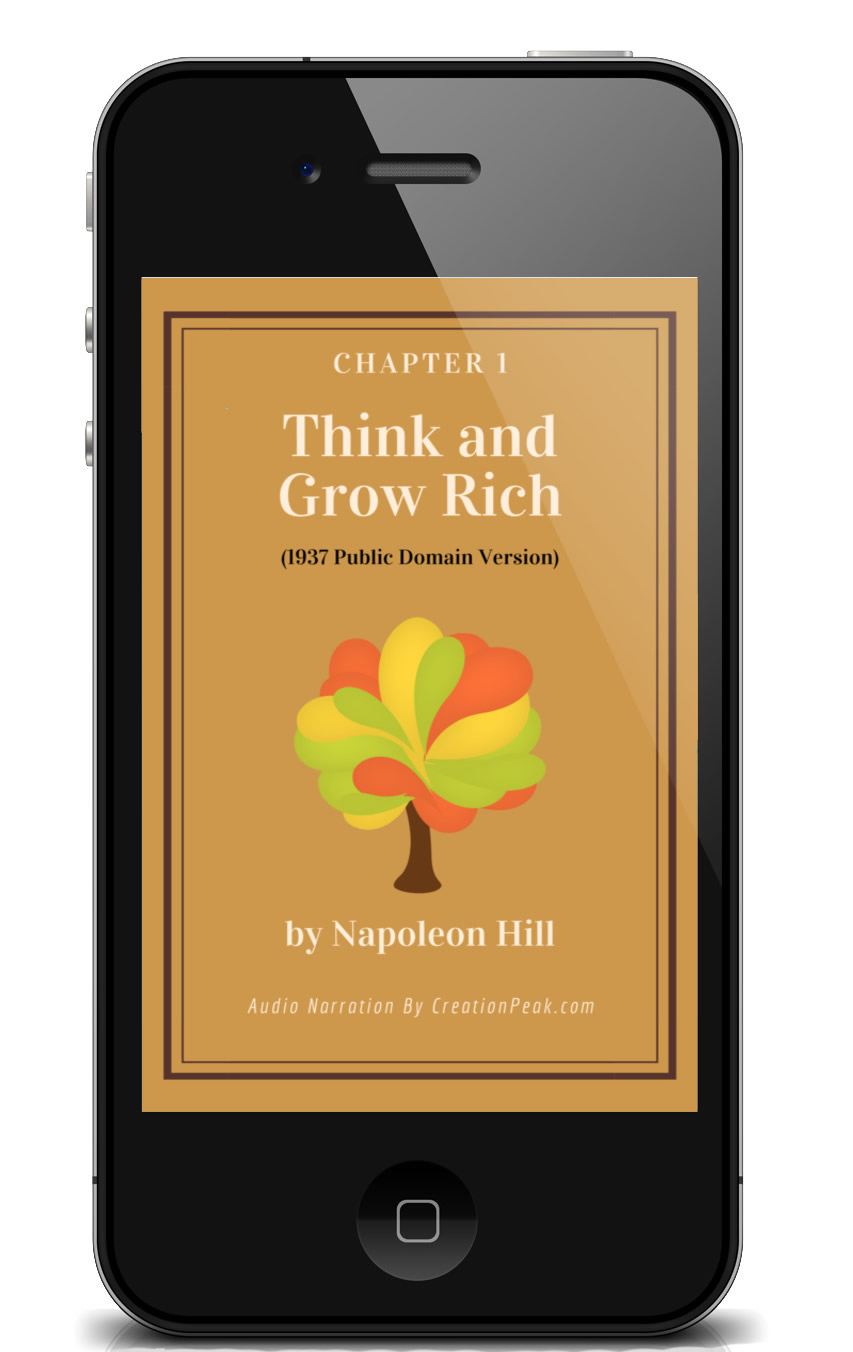 (FREE) Chapter 1 Audio of Think and Grow Rich
Click here to get access to the audio file​
​In my opinion, Think and Grow Rich by Napoleon Hill is one of the best books for the entrepreneurial mindset because it describes the psychological barriers that hold us back.
This book is a result of Hill's research studying over 500 millionaires so that he could uncover the formula of personal achievement ​and help other people reach ​extraordinary levels of success too.
In this original, public domain version of chapter 1, you'll ​learn how to put temporary defeat into context so you don't quit and stop just short of reaching your goals.
​Inspirational Books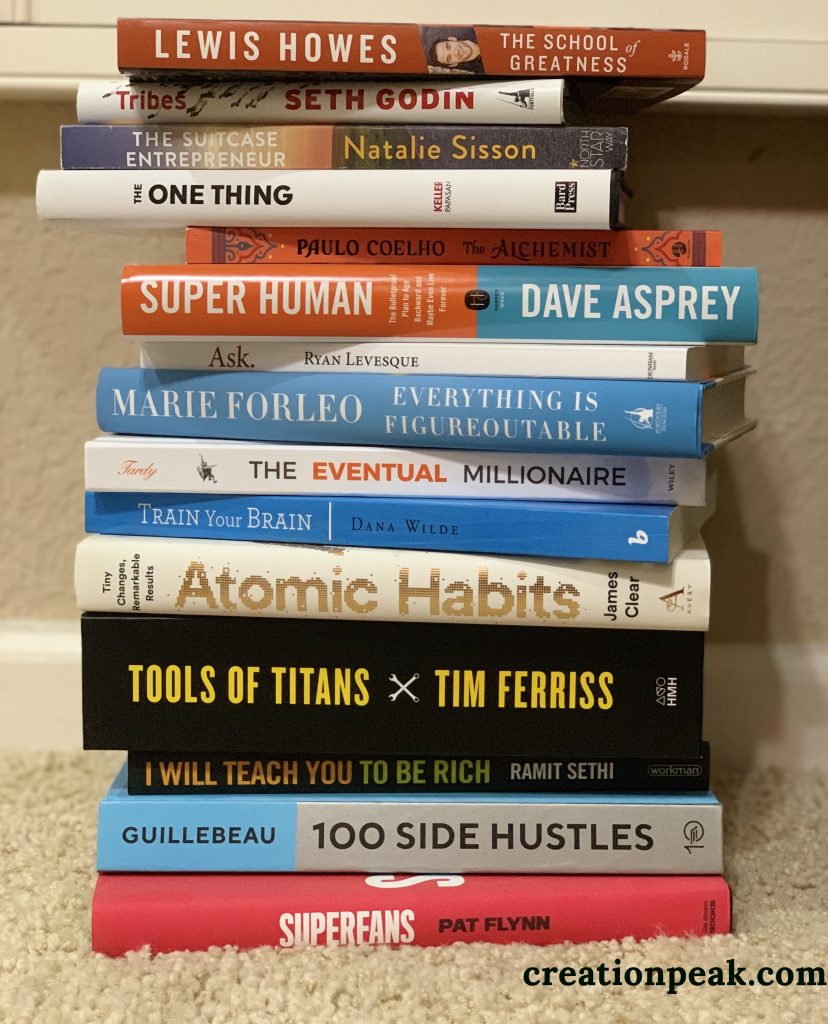 ​One of my many piles of books. 😉
​Books are such valuable tools.
Not only do they help you strengthen your mindset, but they also give you the opportunity to learn from the super achievers who have already found answers to the questions we're asking.
​I have an ongoing list of books that I'm reading and highly recommend.
If you'd like to see what these are, please be sure to visit the Books page.
​Lastly, Please Know How Much I Appreciate You…
This site and podcast is a result of ​my desire to create a community of like-minded people who ​are building a new online business. The world needs what you have to offer, and I'm honored to support that.
I look forward to connecting with you my friend! 🙂