​In this episode, you​'ll hear ​Think and Grow Rich Chapter 6 called "Imagination." Napoleon Hill calls ​this "the ​fifth step towards riches." ​
In this chapter, we learn about two forms of imagination:
​Synthetic imagination and
Creative imagination
One ​of these, Hill writes, has "direct communication with Infinite Intelligence."
​And, even more:
The imagination is literally the workshop wherein are fashioned all plans created by man.
​​This chapter includes an incredible story of how imagination created one of the most well-known products in history.
In another ​recount, ​Hill describes how one celebrated educator and clergyman manifested 1 million dollars just 36 hours after he made up his mind to have it.
​​For Podcasters: I'd love to know what you think about Hill's words on the "new" radio business and how it's a wide open field of opportunity. I found it incredibly interesting how much of that can be applied to today​!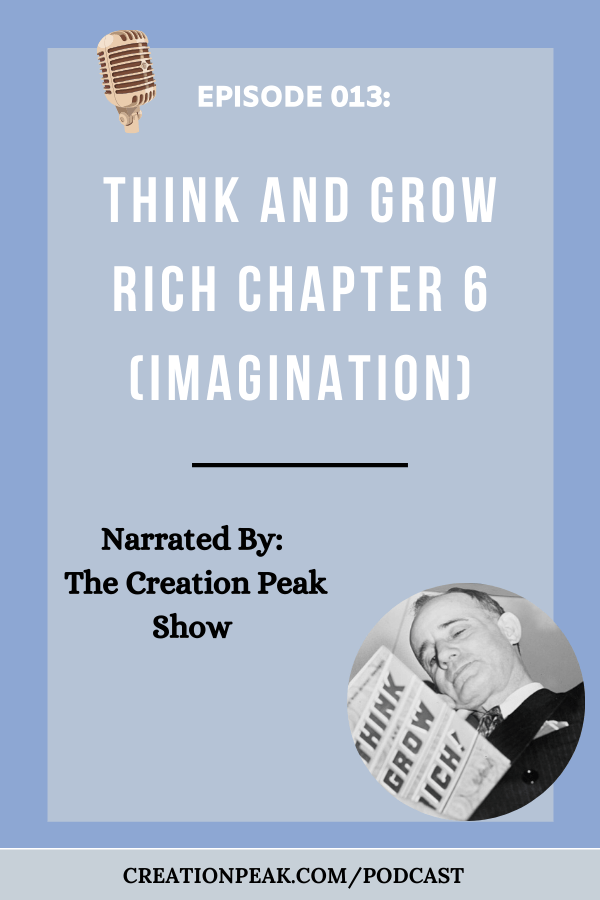 Link Mentioned In This Episode:
​​Coming Up:
Thank you so much for your support. ​Please be sure to tune in for the next episode. Enjoy!
Transcript
(​Rather than publishing individual transcripts ​of Think and Grow Rich episodes​, ​you'll find the public domain version of the ​​Think and Grow Rich PDF here​. This ​is the version of the book that I'm reading on the podcast. 🙂 )